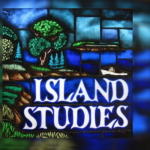 The Institute of Island Studies (IIS) is a research, education, and public policy institute based at the University of Prince Edward Island in Charlottetown, Prince Edward Island, Canada.
The work of the Institute focuses on the culture, environment, and economy of small islands, with an emphasis always on Prince Edward Island.
Our Vision:
To be the leading centre of excellence on issues related to island studies scholarship, public policy, and engagement.
Our Mandate:
To encourage a deep knowledge, understanding, and expression of Prince Edward Island;
To serve as a bridge between the University and Island communities;
To contribute to the formulation of public policy in Prince Edward Island;
To undertake and facilitate island studies research and education at local, national, and global scales.
→ See our 'About Us' page to learn more about the Institute of Island Studies.
---
Click here to view and download our brochure.
---
Connect with us:
© 2020 Institute of Island Studies. All rights reserved.