ISLAND LECTURE SERIES | JANUARY 2021
Music-making and the experience of community life on an Irish island with Dr. Rory McCabe
VIRTUAL EVENT | January 19, 2021
Watch now on our YouTube channel
The Island Lecture Series January lecture featured Irish ethnomusicologist Dr. Rory McCabe discussing music-making as a fundamental part of island community life and an important measure of island vitality. Following his presentation, Rory was joined by Dr. Laurie Brinklow for a conversation and questions from the audience.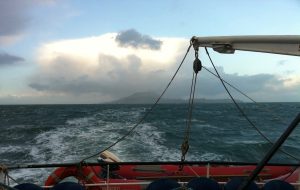 This lecture presents an ethnographic account of music and social life on Clare Island (pop. 159), a small community off the west coast of Ireland. The details of music-making on Clare Island in the twenty-first century suggest that, against a changing social, economic, and technological environment, the universal themes of social bonding persist as core values in the island experience. Through this presentation, Rory McCabe will describe how music-making is a fundamental process in island community life and an important measure of island health or vitality.
This lecture was originally scheduled to take place while Dr. McCabe was on PEI as a visiting scholar to the Institute of Island Studies and UPEI in March 2020, but his visit was cut short due to COVID-19. Rory joined us live via Zoom from his home on Clare Island, and we are thrilled to have had the opportunity to host this lecture and discussion virtually!
---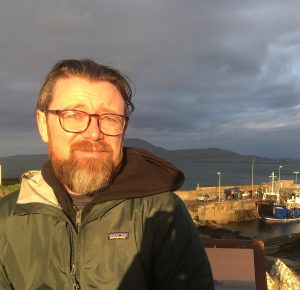 ABOUT DR. RORY MCCABE
Dr. Rory McCabe recently completed his PhD at the Centre for Irish Studies, NUI Galway. His doctoral research examined music-making and islandness within his home community of Clare Island. In March 2020, Rory was an Ireland Canada University Foundation visiting scholar at the Institute of Island Studies at UPEI.
---
EVENTS | PAST EVENTS | ISLAND LECTURE SERIES
---
---
© 2021 Institute of Island Studies, University of Prince Edward Island. All rights reserved.