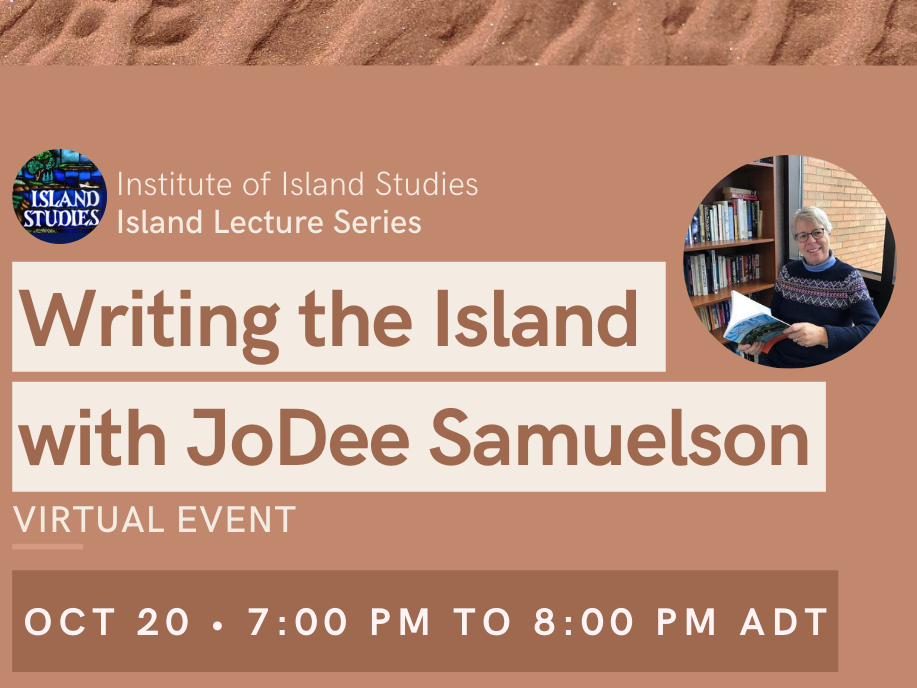 VIRTUAL EVENT
Writing the Island with JoDee Samuelson
Tuesday, October 20, 2020 · 7:00pm-8:00pm ADT (UTC-3)
Watch now on our YouTube Channel
The Institute of Island Studies was delighted to kick off our season of online programming with an evening with island filmmaker, artist, and author of , JoDee Samuelson. JoDee read from The Cove Journal, her collection of essays about life on the South Shore of Prince Edward Island, and was joined by Bren Simmers (Island Studies Press; Pivot Point)) in conversation about her inspiration, her writing process, and the art of place-based writing. We had a lovely and engaged audience who shared greetings and appreciation of PEI in the chat, as well as submitting questions for Bren to ask JoDee. JoDee closed the evening with a surprise sneak peek at her illustration and 'journal entry' for the forthcoming November edition of her 'The Cove Journal' column in The Buzz (PEI's monthly entertainment newspaper) — such a treat!
---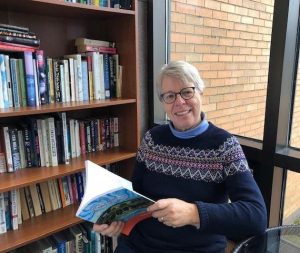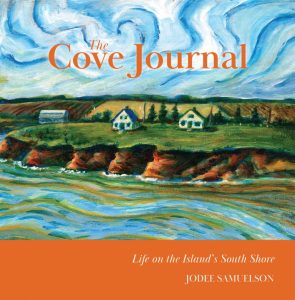 About JoDee Samuelson
Born and raised on the Canadian prairies, filmmaker, artist, and author JoDee Samuelson has lived on the beautiful South Shore of Prince Edward Island for the past thirty years. Her animated films have been shown at festivals around the world and have won numerous awards.

For almost a decade, JoDee has been publishing a column in The Buzz called 'The Cove Journal'. This monthly column captures the soft edges of rural life on Prince Edward Island. Published by Island Studies Press, The Cove Journal gathers seven years of her writing and original illustrations into a collection that celebrates the passing of the seasons, the rise and fall of gardens, the friendship with neighbours, and simple daily life in "the Cove."

To learn more about The Cove Journal and to purchase a copy, visit the Island Studies Press website.
---
EVENTS | PAST EVENTS | ISLAND LECTURE SERIES
---
---
© 2021 Institute of Island Studies, University of Prince Edward Island. All rights reserved.