Bridging Two Solitudes? The Contribution of Island Studies to Rural Studies
Dr. Godfrey Baldacchino
March 12, 2010 | Atlantic Rural Centre, Dalhousie University, Halifax, Nova Scotia, Canada
Watch on YouTube: PART 1 PART 2 PART 3 PART 4 PART 5 PART 6 PART 7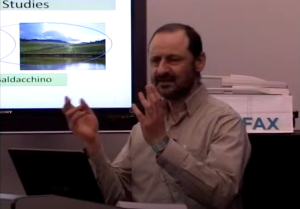 Both are seen as geographically isolated, transportation challenged and peripheral regions, risking a drain of skills, population and capital, basking in naive and stifling parochialism. Both are experienced by their residents as political backwaters, out of sight and out of mind of policy makers in distant, densely populated urbanized metropoles. Strange therefore that a conceptual connection between the study of islands and rural regions has not yet been seriously investigated. This presentation hopes to kick start this process by presenting ongoing theoretical work in island development, and the challenges that this analysis poses to and for concerned communities and policy makers.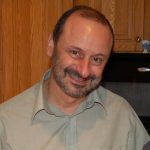 Godfrey Baldacchino PhD (Warwick), BA (Gen.) PGCE (Malta), MA (The Hague) is Canada Research Chair in Island Studies and Full Professor in the Department of Sociology & Anthropology at the University of Prince Edward Island (UPEI), Canada. He is also Visiting Professor to the Department of Sociology at the University of Malta, Malta and former Director of its Centre for Labour Studies.
---
---
---
© 2021 Institute of Island Studies, University of Prince Edward Island. All rights reserved.