Institute of Island Studies | Dr. Jim Randall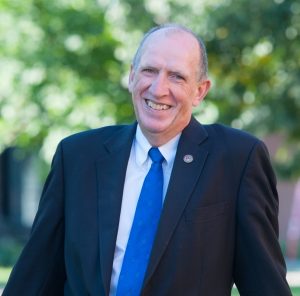 Professor Emeritus
Island Studies, University of Prince Edward Island

Interim Chair
UNESCO Chair in Island Studies and Sustainability
Dr. James (Jim) Randall is an economic and social geographer and Professor Emeritus at the University of Prince Edward Island (UPEI), where he has taught in Island Studies, Geography, International Studies, and Planning since 2010. Although he has had the pleasure of calling an island his home for only a few years, he looks forward to reaching the age of 106 so he can celebrate having lived on islands longer than on the mainland.
A geographer by training, Jim developed a love of Island Studies later in his career. His research spans many aspects of this interdisciplinary field, with a special interest in development, quality-of-life, and islander-newcomer relationships on small islands.
In the past 20 years, Dr. Randall has secured more than US$2.25 million in competitive grants and contracts and has written 35+ peer-reviewed publications. In 2020, he launched a textbook for undergraduate students titled An Introduction to Island Studies, co-published by Island Studies Press and Rowman & Littlefield. He has extensive experience as an academic administrator at three universities, including as a Dean, Vice-President Academic, and Provost. He is also a pioneer in community-university scholarship, has assembled and led large multidisciplinary teams of researchers and practitioners from communities and universities, organized major international conferences and has coordinated field courses on sustainability issues in Africa and Mexico.
Upon his retirement in July 2021, the University bestowed upon Dr. Randall the well-earned designation of Professor Emeritus. As Dr. Ed MacDonald (History, UPEI) wrote in his nomination letter, "As someone who has been involved with the Institute of Island Studies since 1986 and with the MAIS program since its inception two decades ago, I think I can speak with some authority when I praise the tremendous contributions that he has made to those two, closely related enterprises. He has devoted his considerable energy and abilities to both, and both have prospered under his leadership." Read more about Jim Randall's contributions to Island Studies here.
IN THE NEWS:
RECENT PUBLICATIONS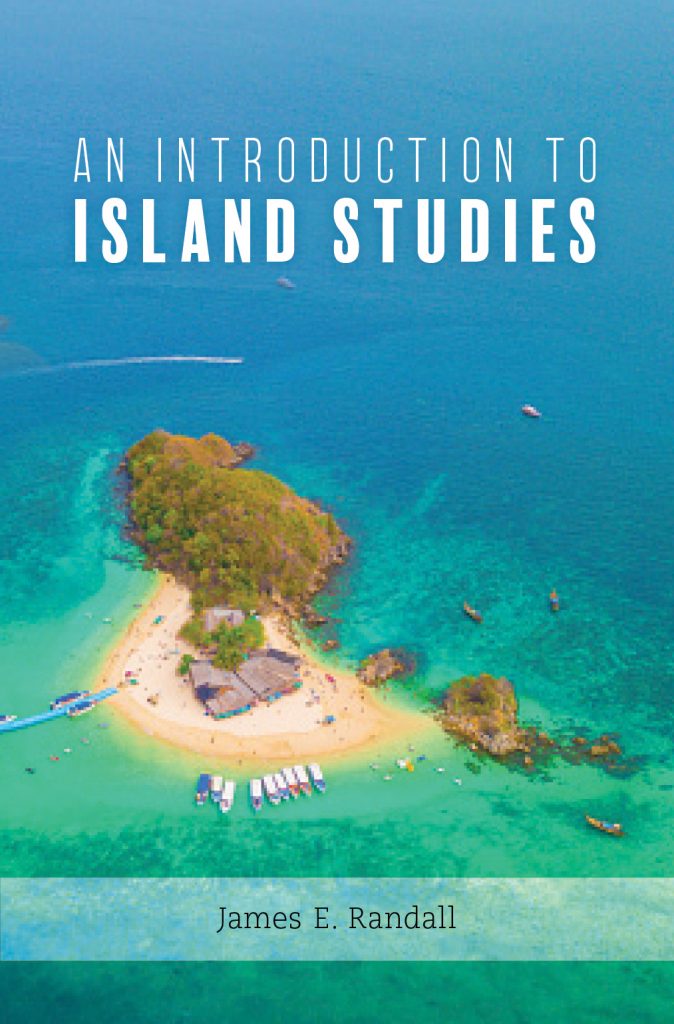 An Introduction to Island Studies
James E. Randall
Featuring geopolitical, social and economic frameworks, this book gives a bottom-up, approachable guide to this interdisciplinary field.
Island Studies Press | 2020
Click here for more details and to purchase
Randall, J., Brinklow, L., & Chapman, M. (2021). Prince Edward Island (COVID-19 Island Insight Series, no 16). University of Strathclyde Centre for Environmental Law and Governance, University of Prince Edward Island Institute of Island Studies, and Island Innovation. – Click here to read | More about the COVID-19 Island Insights Series
Randall, J. E., Brinklow, L., & Chapman, M. (2021). Insular knowledge: Building a community of islands through knowledge mobilization. In Imagining the future of Knowledge Mobilization: Perspectives from UNESCO Chairs (pp. 79-94). Canadian Commission for UNESCO. – Click here for more information and to download a PDF
Randall, J. (2020). Island Studies Inside (and Outside) of the Academy: The State of this Interdisciplinary Field. In The Challenges of Island Studies, edited by Ayano Ginoza. Click here for more details and to purchase
Randall, J. E. (Ed.). (2020) Islands Economic Cooperation Forum Annual Report on Global Islands 2019. Island Studies Press/Foreign Affairs Office of Hainan Province, P.R. China. – Click here for more information and to download a PDF
PRESENTATIONS
VIDEO: Successfully Managing the COVID-19 Pandemic in Prison: The Experiences of Caribbean SIDS
March 31, 2021 | Watch video
Dr. Jim Randall was a plenary speaker at this event, which was hosted by the Crime Prevention and Offender Management (CPOM) SALISES Research Cluster in collaboration with the Institute of Island Studies at UPEI.
Dr. Randall's presentation, Small Island State Responses to the Pandemic: Giving Critical Context, begins at 50:20.
VIDEO: Towards Sustainable Island Futures: Comparing Small Island States And Subnational Island Jurisdictions – A Report
VIDEO: Islands and COVID-19 Recovery Plans: Promoting Resilience and Sustainability Virtual Panel and Discussion
Dr. Jim Randall was one of key speakers at this Virtual Hub event in September 2020, where representatives from islands around the world shared lessons on how islands are demonstrating resilience as they respond to COVID-19 and discussed the challenges and opportunities that communities are navigating around the world and right here on PEI.
ADDITIONAL RESOURCES
Island Studies: A Global Classroom – Through this initiative, the Master of Arts in Island Studies (MAIS) program at UPEI has established linkages with other researchers and scholars from island universities throughout the world, encouraging and facilitating knowledge-sharing both in person and via video conference. Learn more

---
INSTITUTE OF ISLAND STUDIES | RESEARCH & PUBLICATIONS
---
---
© 2021 Institute of Island Studies, University of Prince Edward Island. All rights reserved.