HARRY BAGLOLE MEMORIAL PUBLIC SYMPOSIUM IN ISLAND STUDIES
Measuring Quality of Life on Prince Edward Island
NOVEMBER 22, 2018 | 7:00 – 9:00 PM
Key Speaker: Gwen Colman
Panelists: Dr. Jim Randall and Wendy MacDonald
Chair: Andrew Lush, Institute of Island Studies Advisory Council Member
The public was invited to the Harry Baglole Memorial Public Symposium in Island Studies, "Measuring Quality of Life on Prince Edward Island," on Thursday, November 22, 7-9 p.m., at UPEI's MacKinnon Auditorium, Room 242, McDougall Hall. This event was sponsored by UPEI's Institute of Island Studies, in conjunction with UPEI Research Services.
The principal speaker was Gwen Colman, who, in 1997, along with her husband Ron, founded Genuine Progress Index (GPI) Atlantic, a pioneering research organization in creating new measures of wellbeing and progress. Gwen spoke about GPI's work in collaborative development of wellbeing measures with communities in Bhutan, New Zealand, Thailand, and Nova Scotia. Recently, GPI has worked with a network of universities and NGOs in Southeast Asia, developing a methodology for collaborative development of wellbeing measures at the community level. She will speak about recent work in two communities in Thailand, and about previous work with the creation of Community GPIs in two communities in Nova Scotia. Gwen will identify the elements for creating successful community partnerships to measure wellbeing and their resultant impact.
Joining Gwen Colman were panelists Dr. Jim Randall and Wendy MacDonald, who addressed the relevance of GPIs to the health and prosperity of Prince Edward Island. The Symposium was chaired by Andrew Lush, member of the Institute of Island Studies Advisory Committee.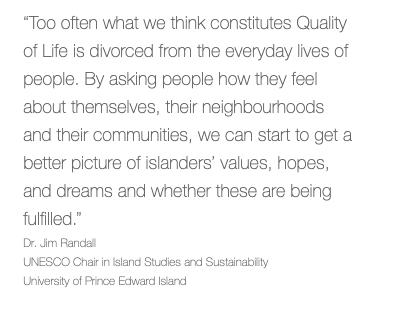 ABOUT OUR SPEAKERS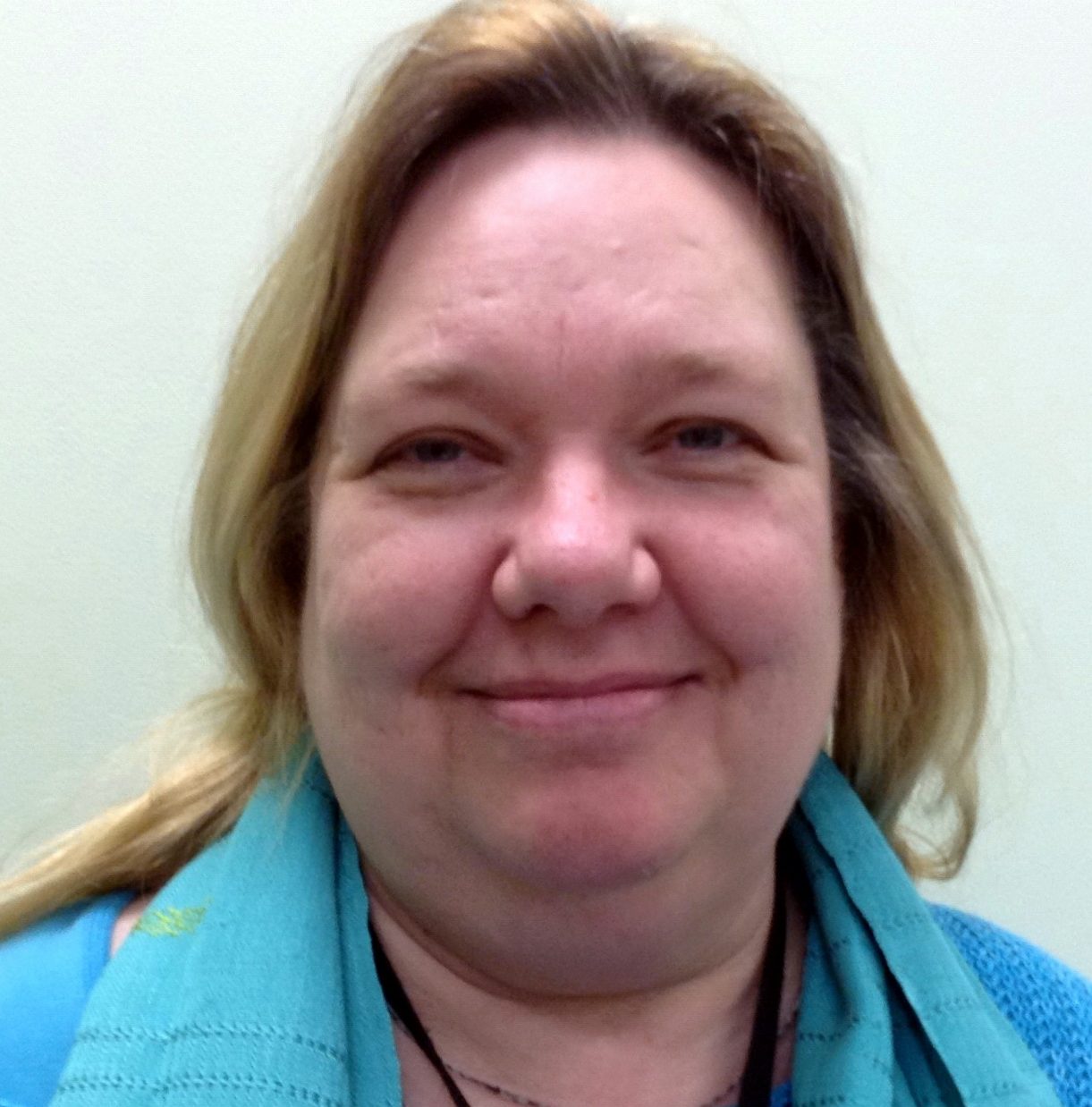 Gwen Colman
Gwendolyn Colman is Executive Director of GPI Atlantic which has worked intensively with the small Himalayan country of Bhutan to create the Gross National Happiness Index, and with the Maori nation and New Zealand governments to create core measures of progress. Gwen's work with GPI recently focused on community partnerships in measuring progress in Southeast Asia, and with youth volunteerism to create wellbeing. Previous to her work with GPI, Gwen managed documentation of primary research by 28 scientists for the Goose Bay EIS, the largest Environmental Impact Statement for North America for Lavalin, and worked for high-tech firms IBM and the Solar Energy Research Institute on large-scale documentation projects.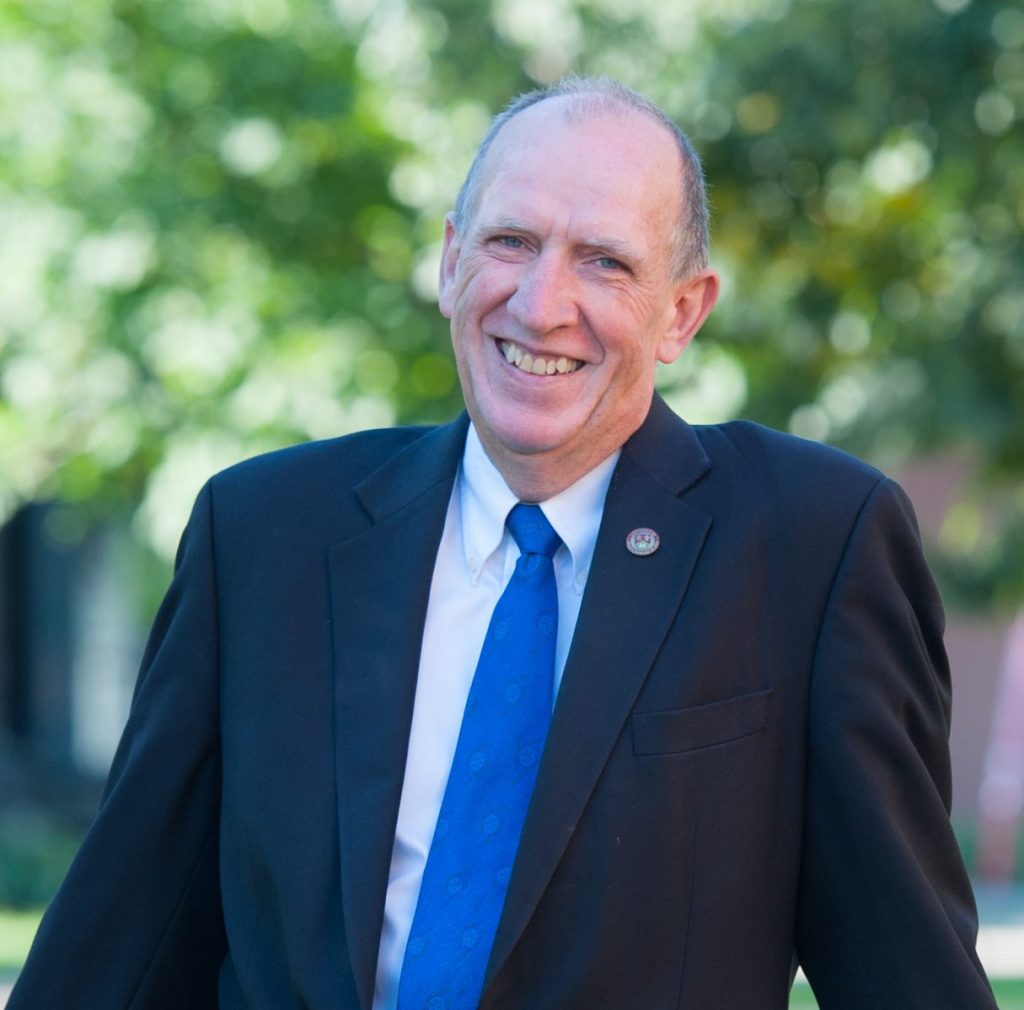 Dr. Jim Randall
As an economic and social geographer, Dr. Randall carried out QOL research in neighbourhoods in Saskatoon which was used to help direct public policy in such areas as neighbourhood inequality, health determinants and perceptions of personal health and security. Some of this work was also repeated in assessing newcomers' perceptions of quality of life in Charlottetown.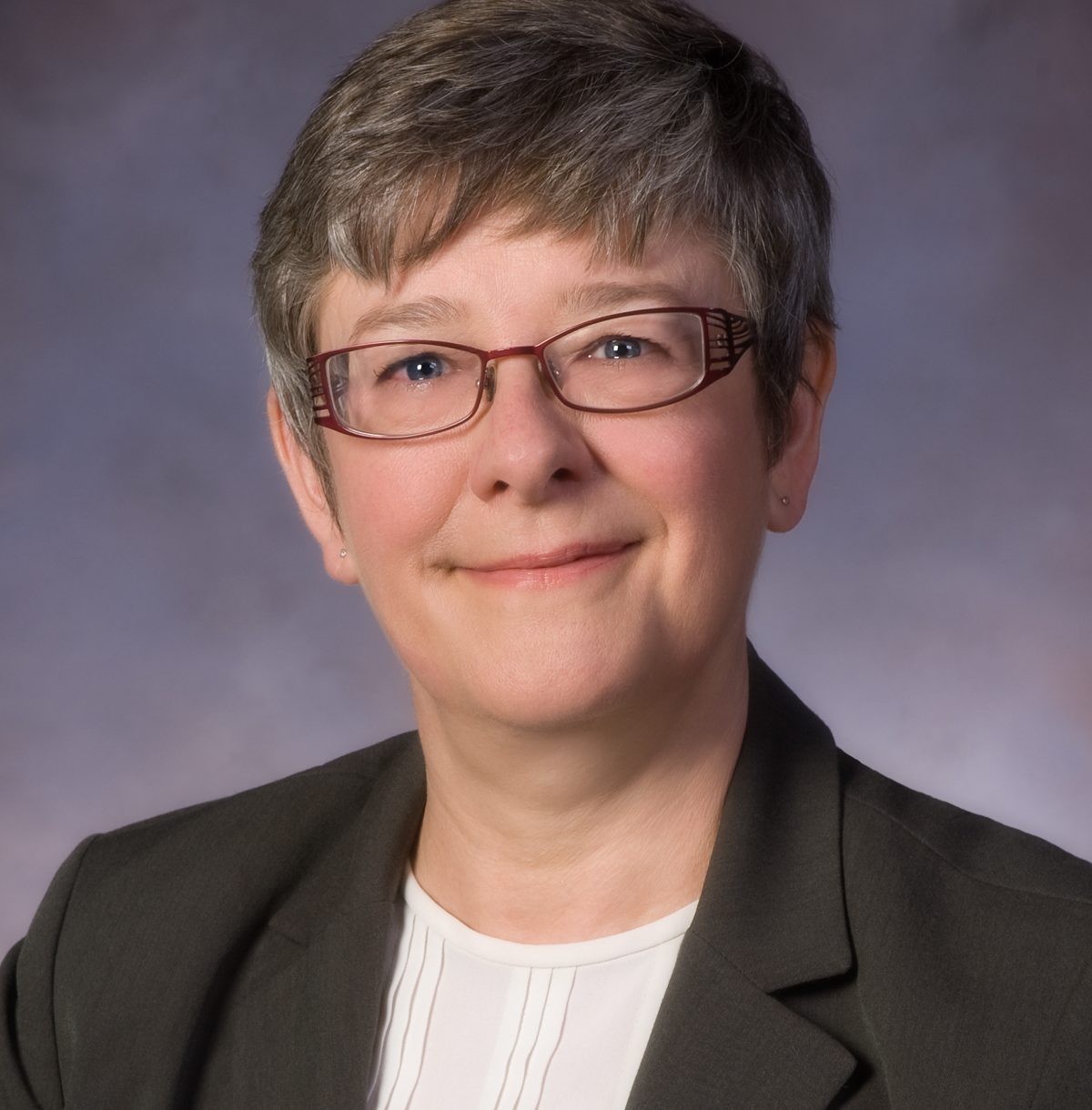 Wendy MacDonald
Throughout her career, Wendy MacDonald has learned the impact of measuring the right things in the right ways. For nine years, starting in 1989, she worked in a range of policy and management roles in the provincial government, before establishing her own consulting firm in 1998. Over the next decade, she worked in many areas of public policy. Her best memories from this period include a number of Harry Baglole's visionary projects, notably the Knowledge Assessment Methodology, the PEI Population Strategy, the PEI Employment Strategy, and, in a volunteer role, the Quality of Island Life Co-op. In 2008, Wendy rejoined the provincial government and in 2010 she was appointed Clerk Assistant. Since then, she has worked on various policy projects including kindergarten, early childhood, education governance, and poverty reduction. As Secretary to the Cabinet Committee on Priorities, she works to support Cabinet decision-making processes and to strengthen policy capacity in government.
---
RETURN TO PUBLIC SYMPOSIUM MAIN PAGE
---
---
© 2021 Institute of Island Studies, University of Prince Edward Island. All rights reserved.